Wool Against Weapons – help needed in all areas!
Click here to download or print full sized Wool Against Weapons poster.
Do you know about the knitting of the 7 mile long pink anti militarist scarf?
See Wool Against Weapons.  It is a project to draw people's attention and get them active against the replacement of Trident. It would be great if readers could get local people in their area to knit lengths (100 x 60cm in any shade of pink) and join in the laying out at Burghfield and Aldermaston on 9th August (Nagasaki day). After the event the lengths can be re-sewn into blankets and given to refuges, and war zones….
The project is growing fast and becoming very busy. We are looking for local contacts to help organise.
This is to decentralise the work and to enable the actual day to work efficiently and also to provide multiple opportunities for publicity in the run up and aftermath of the 9th August rolling-out day. These contacts would be encouraged to organise not only the knitting of the pieces by outreaching to as many groups and individuals locally as possible (for instance – hospitals as many have knitting groups for the patients, knitting and craft groups, WI groups, peace and justice groups locally etc), but also the following:-
provide a local collection point for people to send their pieces to locally;

organise knit-in days when the pieces can also be joined in 40 piece rolls;

decide on a minimum length (great if they actually end up knitting more) to aim for that can also be used as a press action ie. from town hall or clock tower or other place to cenotaph or another place or around a local institution or along a street – this to be then used sometime before the 9th August as a local press action – rolling the local one out;

to start gathering names, contacts and commitments from local people to help roll out the scarf on the day on 9th August as probably every 6 lengths will need someone to hold it up unless it is laid down if there are not enough people to hold it. But it would be good if every local contact group aimed to provide one person per every 6 lengths of knitting collected in an area and for transport to be thought about and arranged for getting them to their place along the 7 mile route (the exact place for each group to start the roll out will be decided upon nearer the time); the local group will also be encouraged to take their rolls back at the end of 9th August and then in their own time to join 4 pieces to make blankets (or other things) for local refuges, hospices, war zones etc. and then distribute them locally.
All these things can garner good local press articles and interviews. For an example see what the local Knighton group have been doing in their attempt to knit 120 lengths in 3 rolls of 40 metres. They have completed one roll so far.
http://actionawe.org/mid-wales-journal/
http://actionawe.org/4th-knighton-knit-in-at-christmas-farmers-market/
http://actionawe.org/knighton-peace-justice-groups-seasonal-message/
An Oxford group is also getting noticed … see
http://actionawe.org/bomb-protest-group-needs-help-to-knit-peaceful-future/
Please email Angie to help setting up a group in your area or for more info
Wool against weapons Scotland
Knitters throughout Scotland have been busy creating sections of the scarf  There is still time to join in and to get others involved. This is a great project for people who may not be able to get to protest marches but can sit and knit or crochet or for anyone!   Here are a few woolly dates for your diary: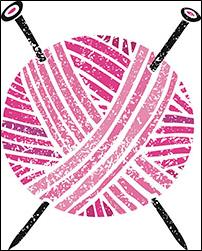 Sat 28th June – Big Royal Mile event: time and exact place tbc. Our chance to get media attention for the Scottish scarf before we take it down to Aldermaston. If you can only make one date, please make this one.Sat 24th May 11-1 – Flashmob knit-in Castle esplanade, Edinburgh.
 5th April – Anti-trident march and rally in Glasgow, George Square (assemble 11, march 11.30, rally 12.30). We will display  what we have done at that stage and recruit folk to join in. Is there anyone in Glasgow/West of Scotland who could be there? Click here to let us know if you can come along and help
7th April – Scottish CND Spring Peace Walk reaches Faslane. All welcome to join Jane and Jean and take the scarf that we have by then. If anyone would like to join us that would be great. Please let us know.
Sat 26th April 11-1 – Flashmob knit-in outside Parliament, Holyrood, Edinburgh
Send completed  sections of the scarf in Scotland to: Jane Lewis , 7 Rosefield Avenue, EH15 1AT
If you are able and would like to go down to Aldermaston on 9th August with Jane and Jean please Click here to contact us We  would welcome at least one other driver. We will also need folk to hold up  our Scottish scarf when we take to Aldermaston!
Overall plan at: www.woolagainstweapons.co.uk/ Also, please join the WAW Scotland facebook group: facebook.com/groups/woolagainstweaponsscotland/ to keep up with plans.
Click here to join the email list by contacting Jane Lewis